Loggin in to eProst:

If you already have an eProst account, click the Login link in the upper right hand corner of this page and log in with your Cane ID username and password.

If you do not yet have an eProst account, complete the New Account Request Form at the bottom of this page. You will need to have a valid C-number in order to request an account.

Submission Process:
Before opening a submission, be sure that the correct Forms & Templates are used.  Answer the questions and click Continue to save your information.  When you reach the end, click the Finish button. 
For modifications: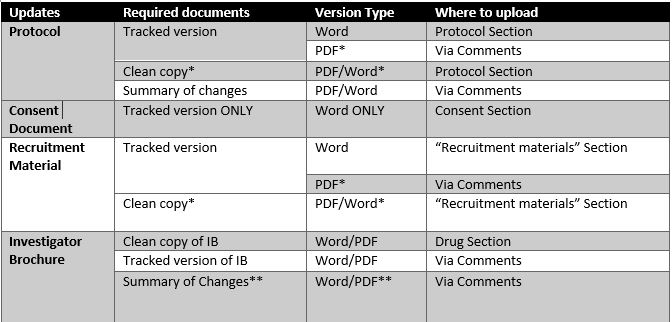 *   Not required if tracked version is provided in word document
**Not required if summary of changes is embedded in IB
Note: If updated Investigator Brochure includes revisions to risk profile or expected adverse reactions, please submit this within 5 business days via an RNI
Steps After Submitting: